Rural Village Sewing Centers – the Multiplication Effect
As hundreds of women were gaining new skills, starting businesses, and thriving after receiving Shining Light's vocational skills training, it was evident that this project to empower and equip women was effective and needed in the more rural villages of northern Pakistan. Women were traveling from remote villages for hours, or even obtaining short term housing with families in order to attend this training. In 2019 Shining Light started the first Rural Village Training Centers to reach these women with even lesser access to literacy and basic economic opportunities.
Since 2019, 75 women have been trained and equipped with basic sewing, knitting, embroidery, and literacy skills in the rural villages surrounding Gilgit, Pakistan.
When we ask women who have been through the vocation training program what they dream for the future, the majority of them have the same vision; "to share what I have been given with other women in my home village." The investment into their lives with practical skills then spills over, creating a multiplication effect that impacts entire villages of women. As individuals receive training in sewing, they were then going back to their home villages and teaching other women. They wanted their neighbors who were often illiterate, had never been to school, and "stuck inside" their homes, to have the same opportunity that they received for a Brighter Future.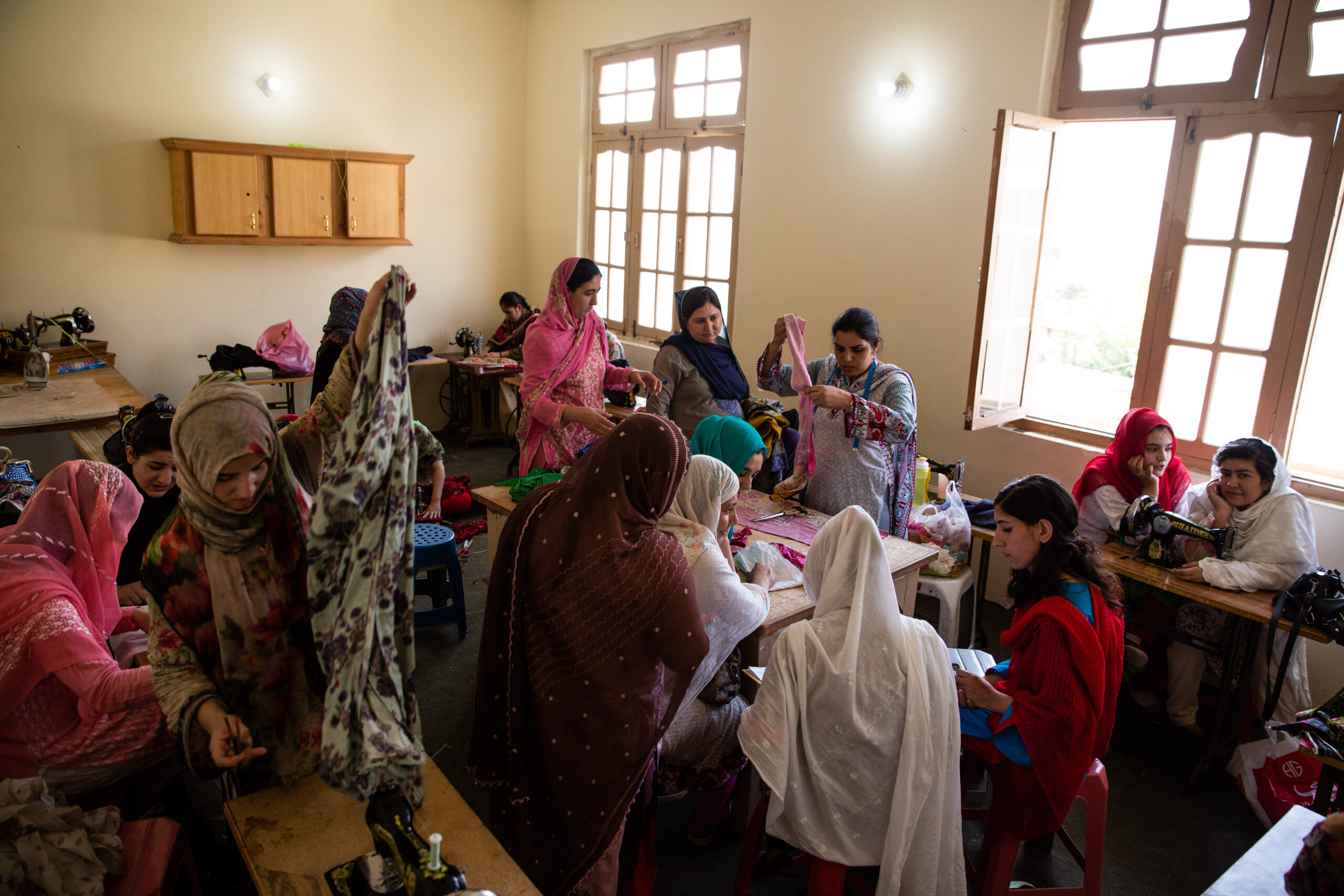 As we heard this from more and more graduates it only made sense to listen to their desire and provide a "Trainers Training." We are so excited to share that this month we are hosting and training TEN women in how to teach their own courses in sewing, knitting, and embroidery. As more and more women are trained and catch the vision, the possibilities are endless! As they share the joy of new skills learned, new purpose, and the power of community we believe that many more villages will be able to be impacted by this mission of Hope. SLI is excited to partner with these new trainers to reach more and more women and rural village communities  with this life changing Vocational Skills Training program.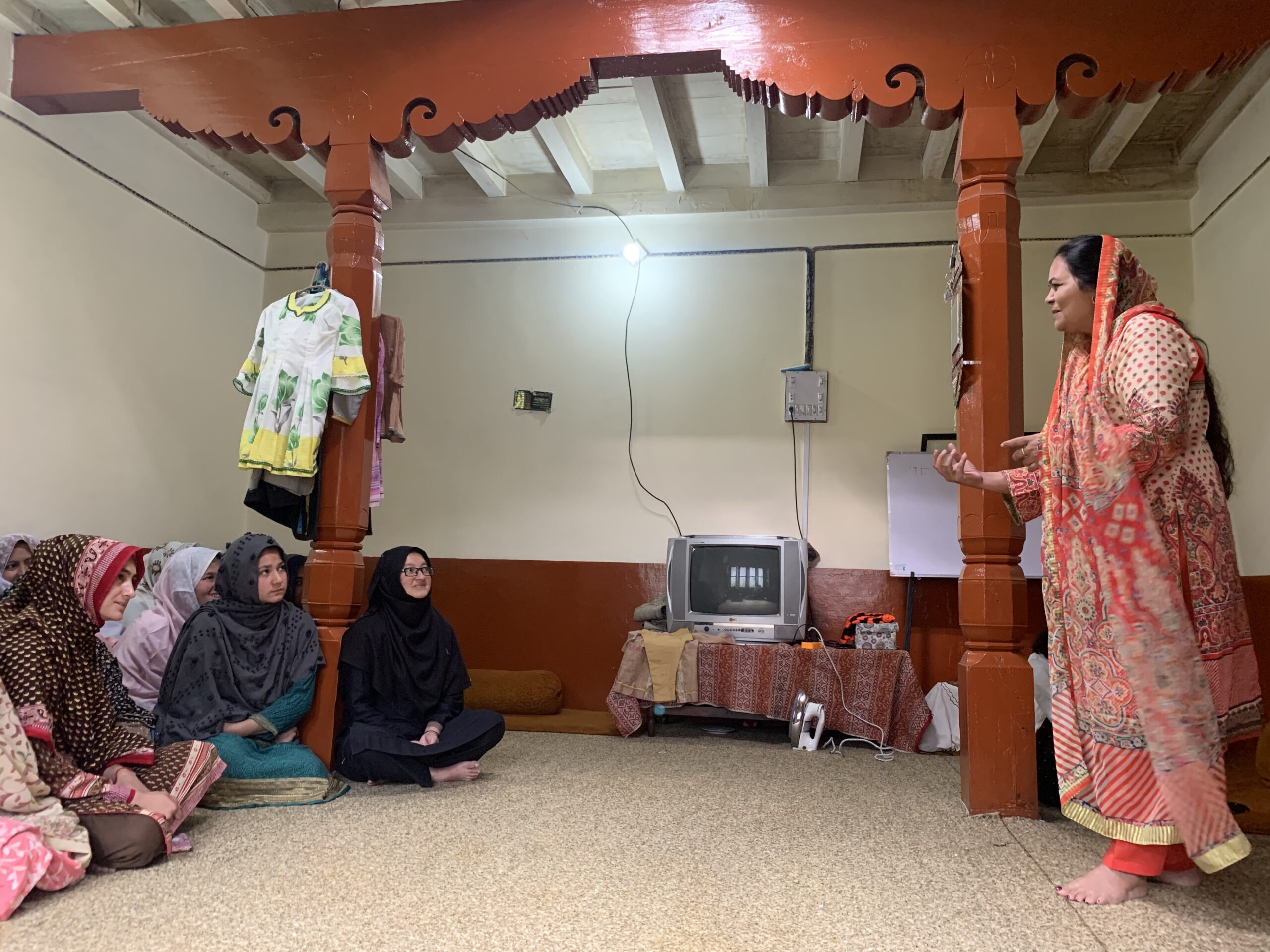 In one village about 22 kilometers from Gilgit, Pakistan one Rural Village Training Center began in a rented house with two rooms. Though the community is known for being extremely conservative and most subscribing to a strict Muslim Shia ideology, many changes have been trickling throughout the village as over 25 women are being trained when they were previously not allowed to go to school. Faithfully attending training 6 days per week, women's lives are being transformed as they gain new confidence and practical skills to serve their families.
Meet Hira Batool (A current rural village Trainee)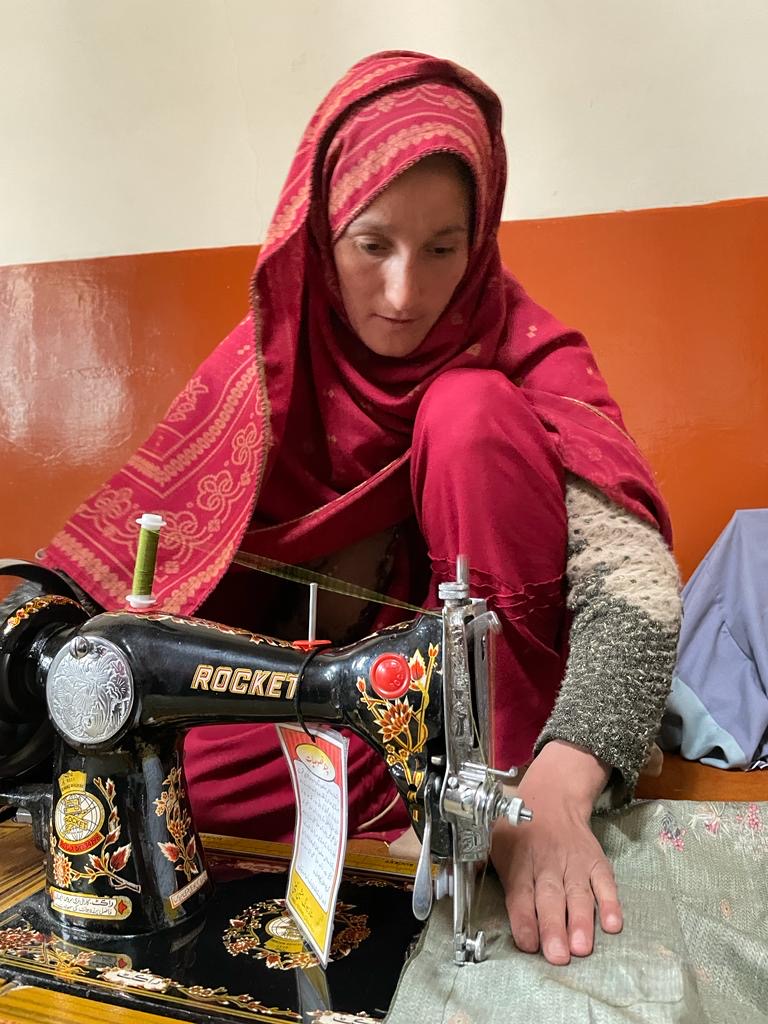 "I am Hira Batool and I have a daughter that is five years old. My husband is a laborer who works on daily wages. In my village we never had a center like this in the past where ladies can learn about sewing and knitting. I am very happy here and in the beginning I was worried about my enrollment. Since the first day I have been learning new things every day. Today I am very happy and I can help my poor husband financially. I get lots of orders and every day I stitch one suit and earn 500 rupees each day. This money is very helpful and my husband is relaxed and now he is not very disturbed about buying food for us. Life is always in peace when a husband and wife both earn and help each other. I was not expecting that one day I will help my family and I was thinking that I am useless and I have no skills but today I am the best student in the class and my plan in the future is to open a tailoring shop for the women here and I can do commercial stitching. If I get a few machines after the completion of this center I want to start my own shop. I also have told my husband to sell a piece of land and start this shop. Please pray that my dreams are fulfilled and I should be a contributor to my family."
Join us as we provide Vocational Training in more villages in 2023 HERE