110 Emergency Scholarships
110 Christian students have received scholarships in 2022 to help their families through the Pandemic. Covid-19 has effected many in Gilgit-Baltistan, and it is always SLI's mission to care for the most vulnerable in this region. The minority Christian people groups in Gilgit-Baltistan have faced extreme poverty and many have lost their jobs, but thanks to your generous donations we were able to keep 110 students enrolled and pursuing a brighter future! Thank you for helping us to meet practical needs during this time of uncertainty.
Help provide education to more minority children in Pakistan. Donate to SLI here
"Without the help of Shining Light, I would not be able to provide the basic needs and schooling of my family." -Parveen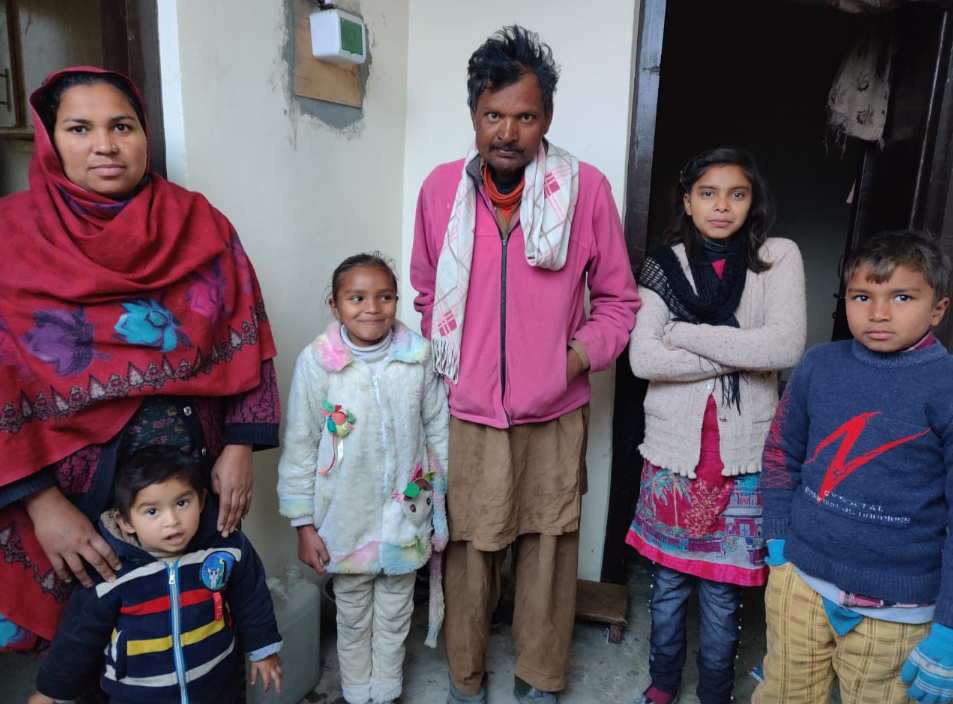 "I have four children and they all go to school. Since 2019 my husband has been struggling with health issues.  Because of his health problem he had to leave his job so I decided to go outside for our livelihood and found a cleaning job in a school with little salary. I was hardly fulfilling the needs of my family. Then in 2020 due to the Covid-19 our financial condition got worse because the school where I was working reduced the salary so I was hardly paying house rent and purchasing some food for my family. I was very upset and worried about my family because I was not able to buy medicine for my husband and to pay the school fees of my children. So, I asked Shining Light to help my family. I am very thankful to Shining light who helped me by providing rations, medical treatment for my husband, and school fees of my children in this hard time of the pandemic. Again, I really want to thank all those people who are helping me and my family. I think without the help of shining light I would  not be able to provide basic needs and schooling to my family during pandemic."
"I was afraid that the school would expel my children…and they will not be able to attend school again." – Riasat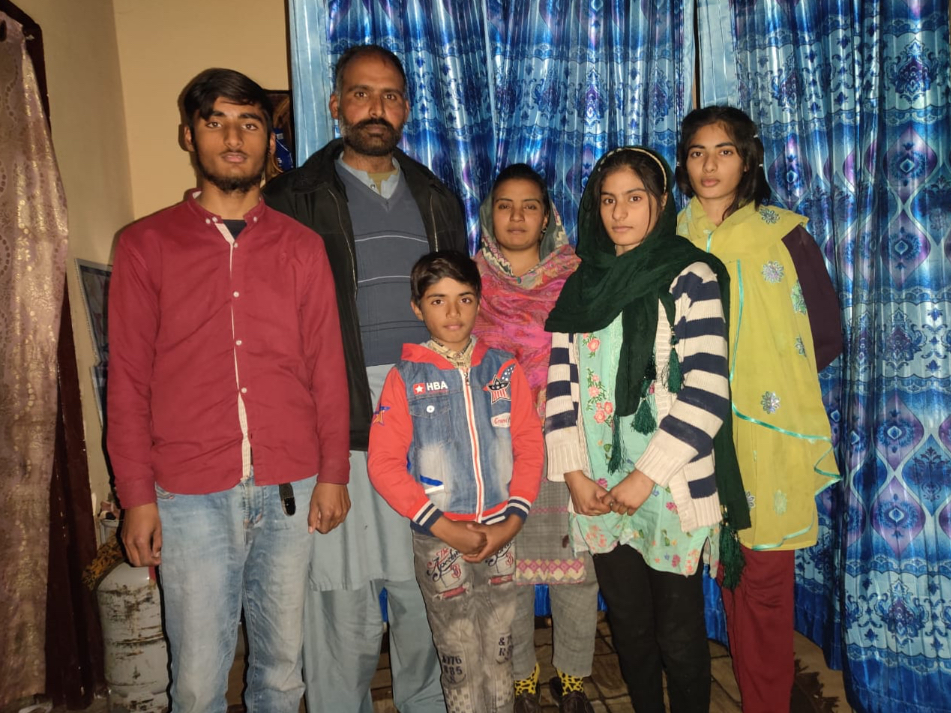 "We live in a rented house. I have four children and they all study in Shining light Academy. I do small jobs and my wife used to run a beauty parlor at home. In 2019 the institution where I was working decided to deduct my salary due to the pandemic. I shared this thing with my family and they all got disappointed. My wife started to work hard to meet the needs of family. A Few months later the government banned salons so now my wife's parlor is closed. As a result our financial situation got more miserable.
My wife took all these things very seriously and got sick. Her sugar level reached 500. I took her to a private hospital because the government hospitals were putting all the patients under the COVID-19 category and taking them to the quarantine center. So, I decided to take her to a private hospital although the private hospital was too expensive. I almost spent all my savings on her treatment. Now the real matter which was making me worried was about my children's pending school fees because I was not able to pay it. I was afraid that now the school would expel my children and they would not be able to attend online classes and even later on they will not go to school again. So, I asked for help from Shining Light Academy and I am grateful to Shining Light who helped my children to pay their school fee. So that my children can continue their studies."
"I was not even able to feed my family." – Nabil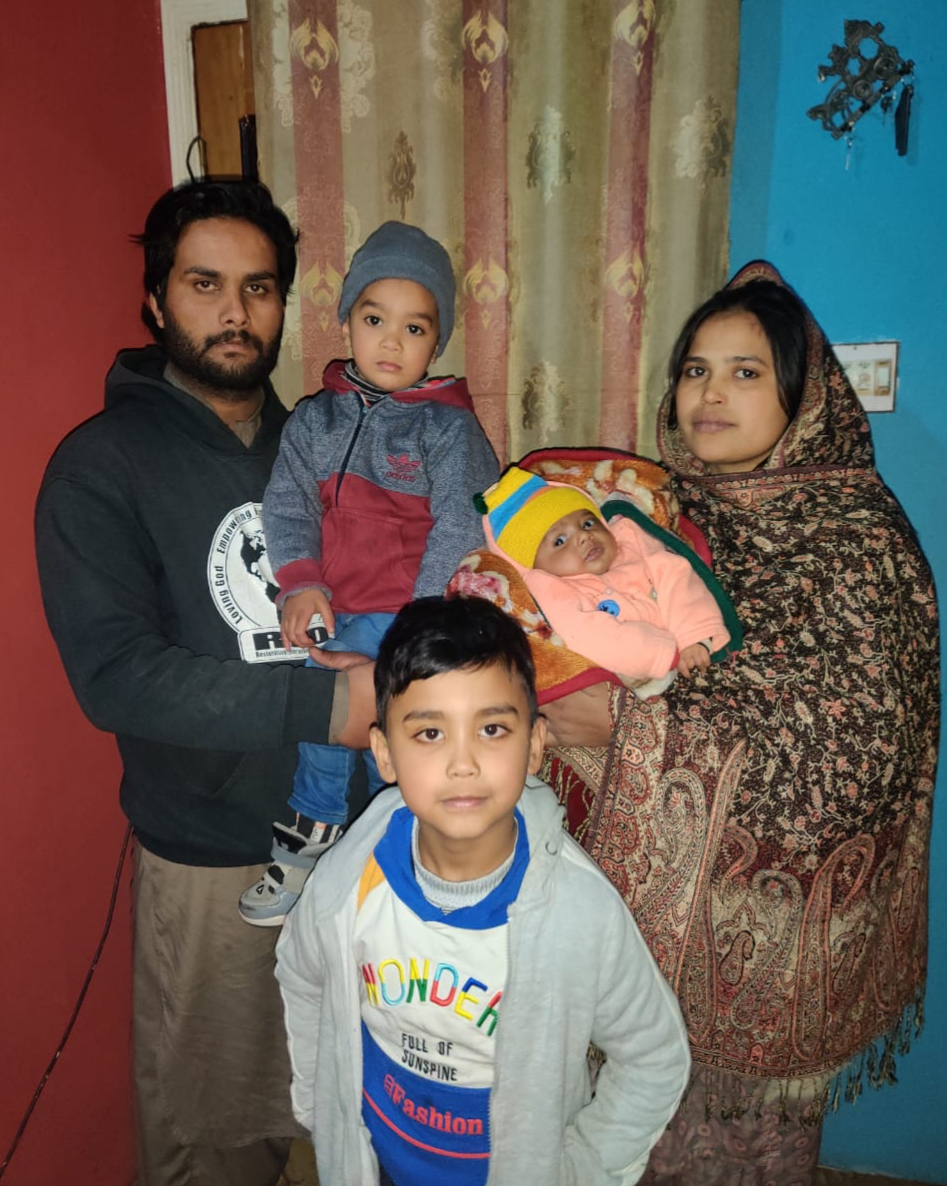 "I have three children. Before the COVID -19 I used to work as a sweeper in three different private hotels. Although I was working on daily wages, my economic condition was not bad. 
In 2020 due to the COVID -19 all the hotels closed and as a result I lost all three jobs. I was sitting at home doing nothing and my life was full of tension and worries. My family started to suffer financially. I was not able to pay my Bills. Meanwhile I heard the news that my wife's eldest sister died. I asked the church to help me financially, so they gave me some money and I went to participate in her death ceremony. Day by day my financial condition was getting worse. I was not able to provide food to my family without the kind help of the local church and shining light.
During this whole situation my children were suffering a lot. Then one day I heard that some of my friends are going abroad illegally.  I contacted them and they told me that there is one agent who took people to Turkey on a small amount. I took a loan from different people and decided to go so that I could earn a good amount of money, pay my child's dues and provide a good life to my family. 
In the middle of the way when I crossed the border of Iraq. I got injured. My feet started to swell and I was not able to walk any further. All the people in my group went to the next country but I got stuck. I was suffering from high fever and now the behavior of the agent started to get strange toward me. I told him that I want to go back to my home. The agent called my family and asked for a big amount of money for sending me back to Pakistan. Again, my family lent a big amount of money from people to release me from that trap. When I came back, I was very disturbed, I did not have any job. I was not even able to feed my family and to pay my child's school fees. I am grateful to Shining Light who helped my family by giving ration during the hard time and gave an opportunity to my kid to continue his studies. I am grateful to those kind people who provided school fees for my children because without their help I am not able to send my kids to school."
"I decided to take my children out of school." – Ashfaq Masih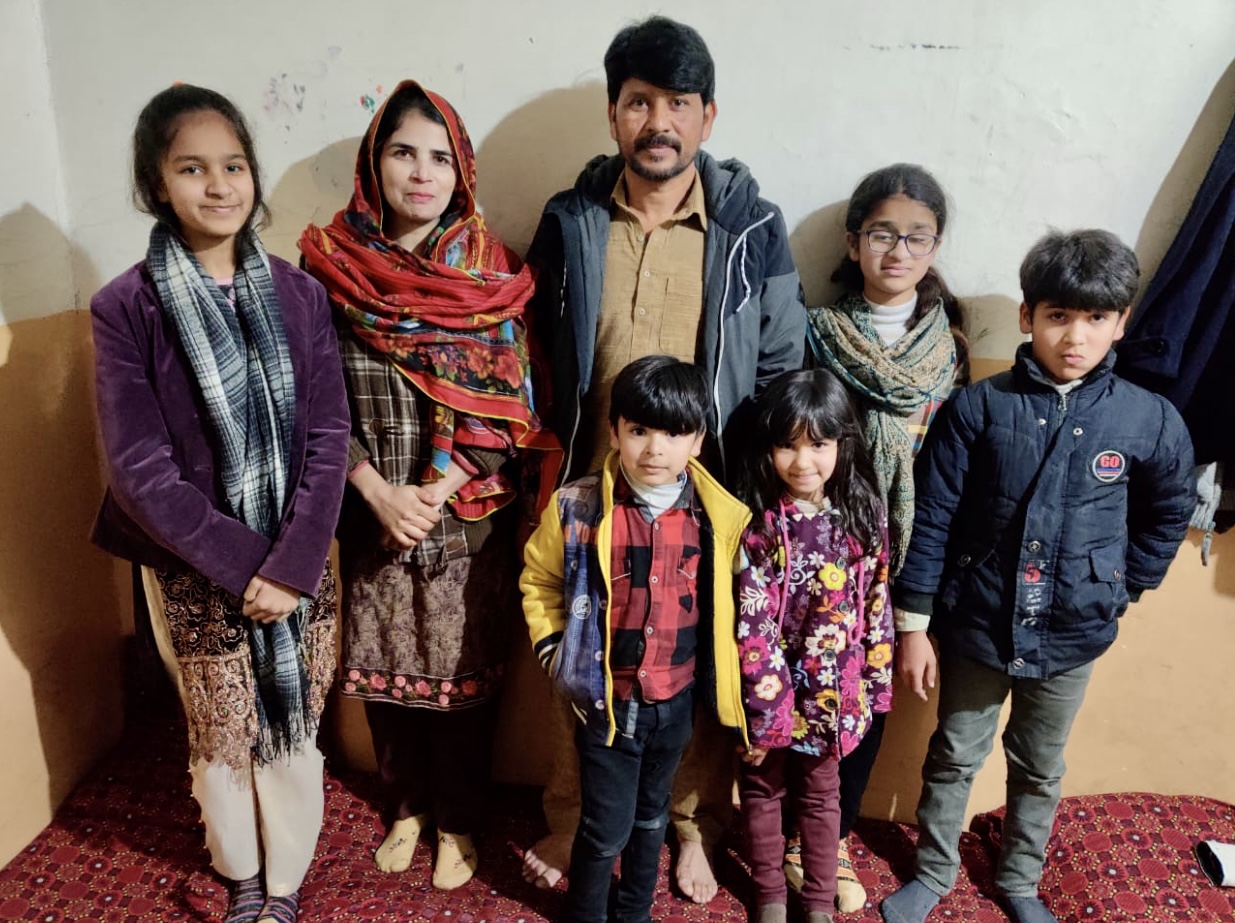 "We are 7 members in a family and I am the only person in my family who is responsible for fulfilling the basic needs of my family. I was also used to work in a private hostel but during the pandemic the government announced to lockdown all the hostels. So, I lost my job. 
 My family started to face difficulties. I have never seen this kind of situation before in my family. I was not able to pay me children 's school fees and buy their uniforms so I decided to take my children out of school. Then I asked for help and shining light helped me financially. Now my children are going to school and I have no more burden of paying their school fee. I am thankful to shining light because their help during the period of lock down was a huge blessing for me and family."