Behind the Scarf: Musooma
 For years, we've been selling the beautiful infinity scarves made by the employees of Life Stitch and the graduates of the Women's Vocational Training Center, and we want you to get to know these resilient women who are hand sewing each one.  All of the graduates from our program have left empowered, encouraged, and with a hope for a brighter future.
We hope you enjoy this series of getting to know the stories of the women who are behind the scenes of the beautiful LifeStitch scarves you wear each Fall.
*Names and photos may have been changed for security purposes
Let us introduce you to: Musooma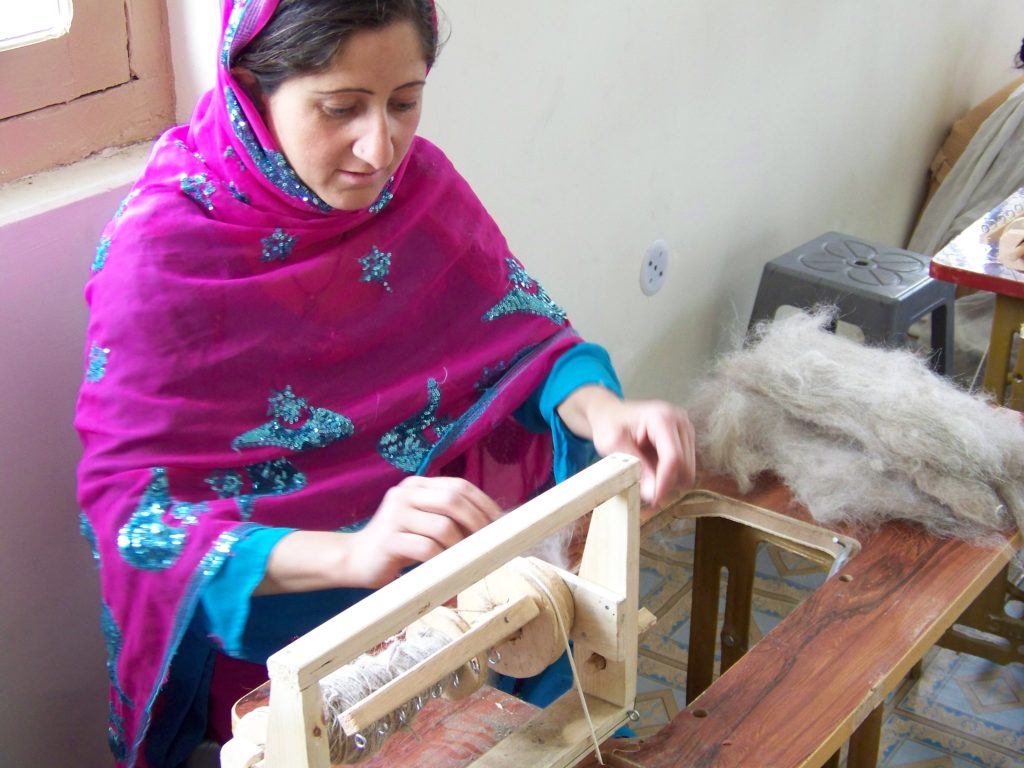 "After the training, there was a big revolution in my life and I started my own business."
Musooma received training at the Women's Vocational Training Center when she was just 18 years old. In her early twenties now, she is running her own business and supporting her entire family.  She is the eldest child of 5 and her father passed away when she was just 10 years old so she was married at the age of 14. Her mother's brain does not work properly and so whatever she makes she uses to provide for her mother, siblings, and contribute to her immediate families income.  Because she has seen such poverty she is determined to see a change.
 If she gets the chance she would love to train other Pakistani women to learn these skills so that they can earn and save money, and can help their poor families. Her sister has also since graduated from the WVTC and is now running a miniature training in her home!From Yobel's Business Training, she has learned budgeting, marketing, designing and color combining. She is keeping a budget and she is saving 5,000 RS per month ($50 USD) which goes even further in the rural village economy. She is saving this money for her children's future education so that they don't face a financial crisis. She dreams of giving the best education to her children. She is very grateful because of SLI and the additional training she received through Yobel. Before coming to the training center she was house bound, and said that she didn't know anything. However, when she came to the training center and learned valuable skills such as color matching, design, and how to start a business, she now feels equipped to be successful as an entrepreneur. She found that In Gilgit it was not easy to be profitable because there is a lot of competition, so she went to her own village near Hunza (2.5 hours away) and started her own boutique and invited her cousin to be a partner with her. They are making ladie's clothes, bags, and embroidery designs on shawls and shirts. In the beginning, even though she  had just started the business, she was earning 20,000 RS ($200 USD)! It was difficult to find the customers at first, but they eventually started to come and now it is going very well. Masooma and her cousin were so creative and determined, that they marketed themselves by stopping people along the road with samples, showing them what they could make.
"Thank-you very much for your precious gift. Come back and give a training in Hunza and see my shop! Shukria (Thank you!). Both Shining Light and Yobel have helped me so much to deal with these challenging circumstances in my life and give me a brighter future."  
SaveSave