Behind the Scarf: Sarafeen
 For years, we've been selling the beautiful infinity scarves made by the employees of Life Stitch and the graduates of the Women's Vocational Training Center, and we want you to get to know these resilient women who are hand sewing each one.  All of the graduates from our program have left empowered, encouraged, and with a hope for a brighter future.
We hope you enjoy this series of getting to know the stories of the women who are behind the scenes of the beautiful LifeStitch scarves you wear each Fall.
*Names and photos may have been changed for security purposes
Let us introduce you to: Sarafeen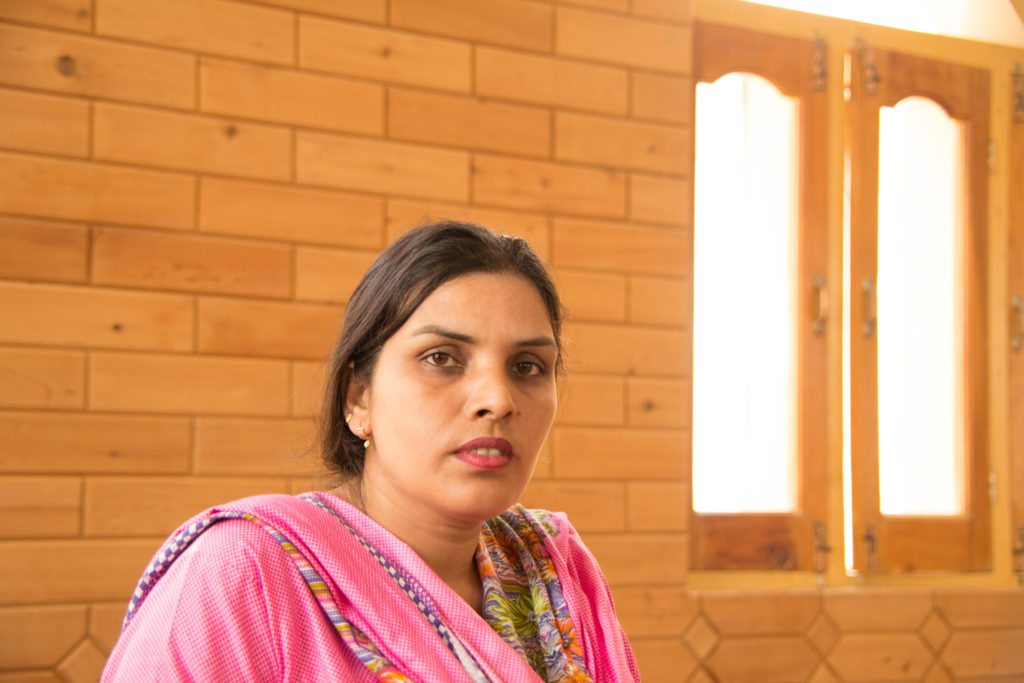 Before being married, Sarafeen belonged to a poor family and had never gone to school. She got married when she was 16 but deep in her heart she had always had a dream of being a business owner. But her husband was "a typical husband and he didn't let her. But she never let go of that dream. In 2008 she heard about the training from her friend Shazia, and so she went back to her husband and told him she wanted to get the training. He ended up allowing her to do it and now her family has discovered that it was worth it! Even though her husband didn't understand at first, now she is doing an amazing job, and she wants her children to fulfill all the dreams they have too. Sarafeen is driven, hard working, and motivated. She graduated many years ago now from the Vocational Training Center, and has since received the Yobel Business Training. She is always trying to do new things; and is currently running a shop out of her home where she is trying to sell some new items that she brings in from down south. She is also working at the Women's Vocational Training Center as a trainer for the hundreds of women who come to learn for the first time and works for LifeStitch as a lead seamstress in between it all!
After her training with SLI and Yobel, she took tangible and practical business tips away with her and her home business profits increased dramatically. She has learned how to manage savings, how to budget, and to reinvest in order to grow her business.
"The most important thing that I have learned is to make a profit register from which I can know how much I am making."
She now knows exactly how much she is making at the end of the month. After paying all of her expenses each month, Sarafeen profits 10,000 Rs ($100 USD)! Most of the time you can find her booking orders, working with customers who come to her home for inquiries, and sometimes she is making new designs. Her business is growing rapidly and she is hoping to continue to save and grow.
Sarafeen has even taken her new knowledge back into her family life and to her husband who had never learned these skills either. Her family had never budgeted in the past, resulting in family arguments and misunderstandings. However, when she brought these new concepts home to her husband and taught him how to make a budget for their household, they've seen tremendous change in their personal lives.
"Before, no one knew where the salary was going or coming most of the time and we were always fighting. The family was being ruined, and there was no stability or security because we were fighting so much. Even the children were afraid. But…these new skills have been the biggest advantage and since we have started to follow the training principles on budgets,  our family is much better. I am so grateful to God for all the people who have helped me. I want all Pakistani women with the same dream that I had, to be a business woman, or whatever dreams they might have, to pursue them! I would tell them not to give up and to see the value that they have."
SaveSave