Largest Graduation to Date!
Be encouraged and inspired by these stories of hope.  When you invest in Shining Light, this is what you are a part of! Thank you for your support and bringing hope for a brighter future to Pakistan!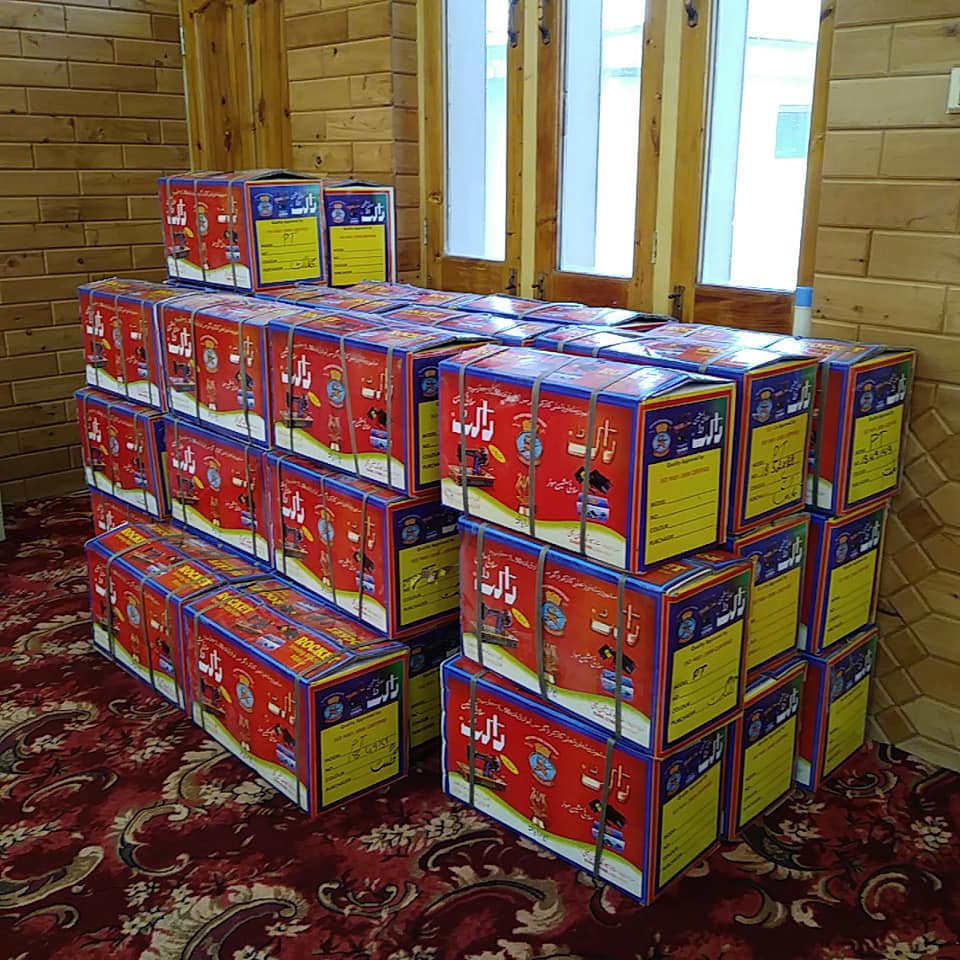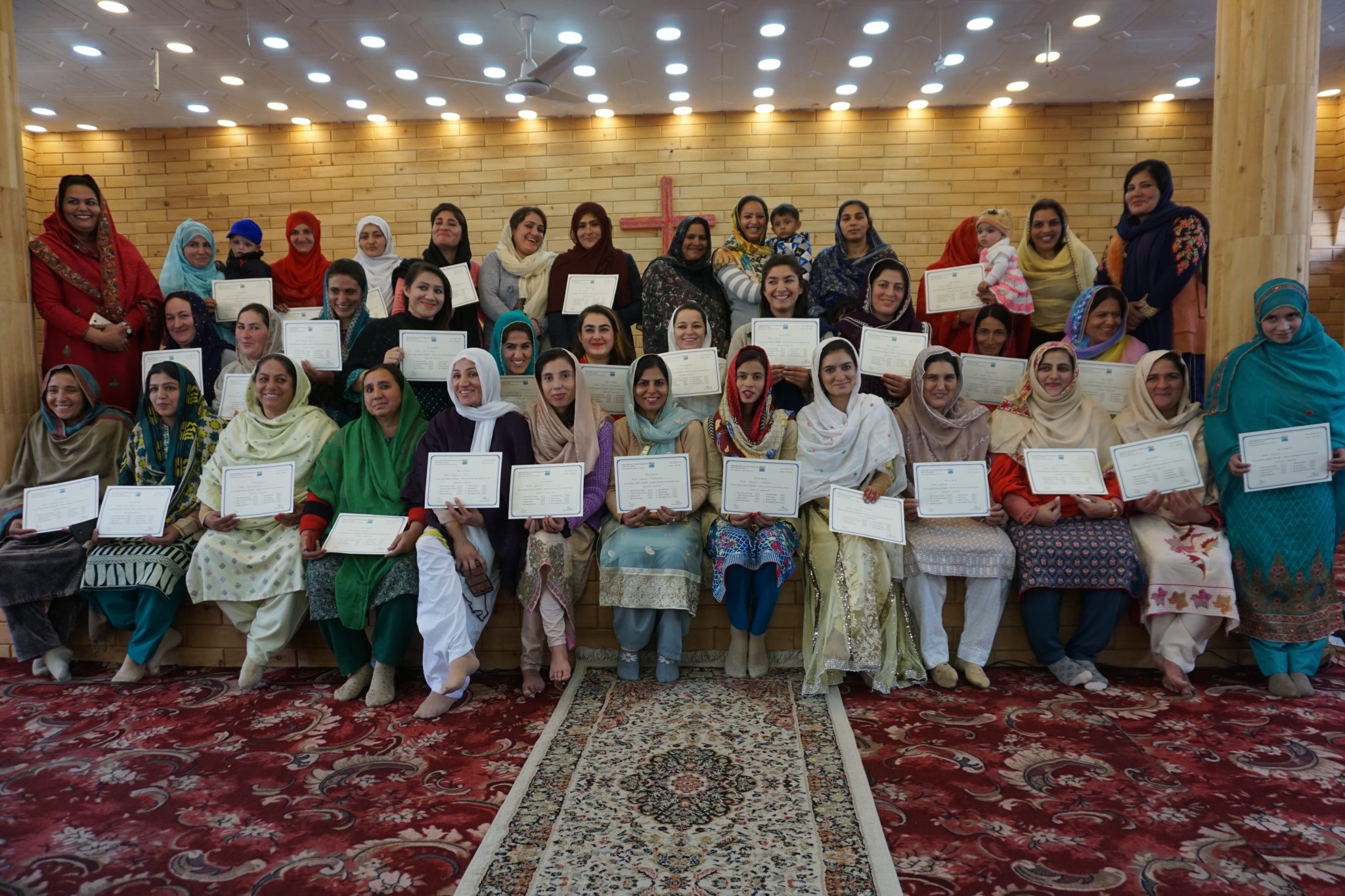 In October of 2018, Shining Light's Women's Vocational Training Center held its 11th Graduation Ceremony.  Nearly 600 women have been trained in sewing, knitting, and embroidery, and each and every life has a story of hope and a future. We are so excited to see what these women can accomplish with the tools and training they have obtained!
Absana Rahomat : "I wanted to learn new lifetime skills and today at this graduation of WVTC I am in a position to share these new skills with other women.  I am committed and serious about life.  I want to support my father and help with my upkeep.  I would like to be a professional WVTC trainer to empower other women.  Of course I am also praying for a husband too! My mother is very proud of me, she said, 'My daughter was dull at home, not very active or busy but now she is busy with new skills and behaves very well.  I am very blessed with the improvement in my daughter.' I am very concerned with the needs in my village and in my country.  I want to challenge other ladies to be independent, to trust their abilities, to get out from their homes, and to be trained and empowered.  The WVTC has given me new life, and I am now in a position to encourage others!"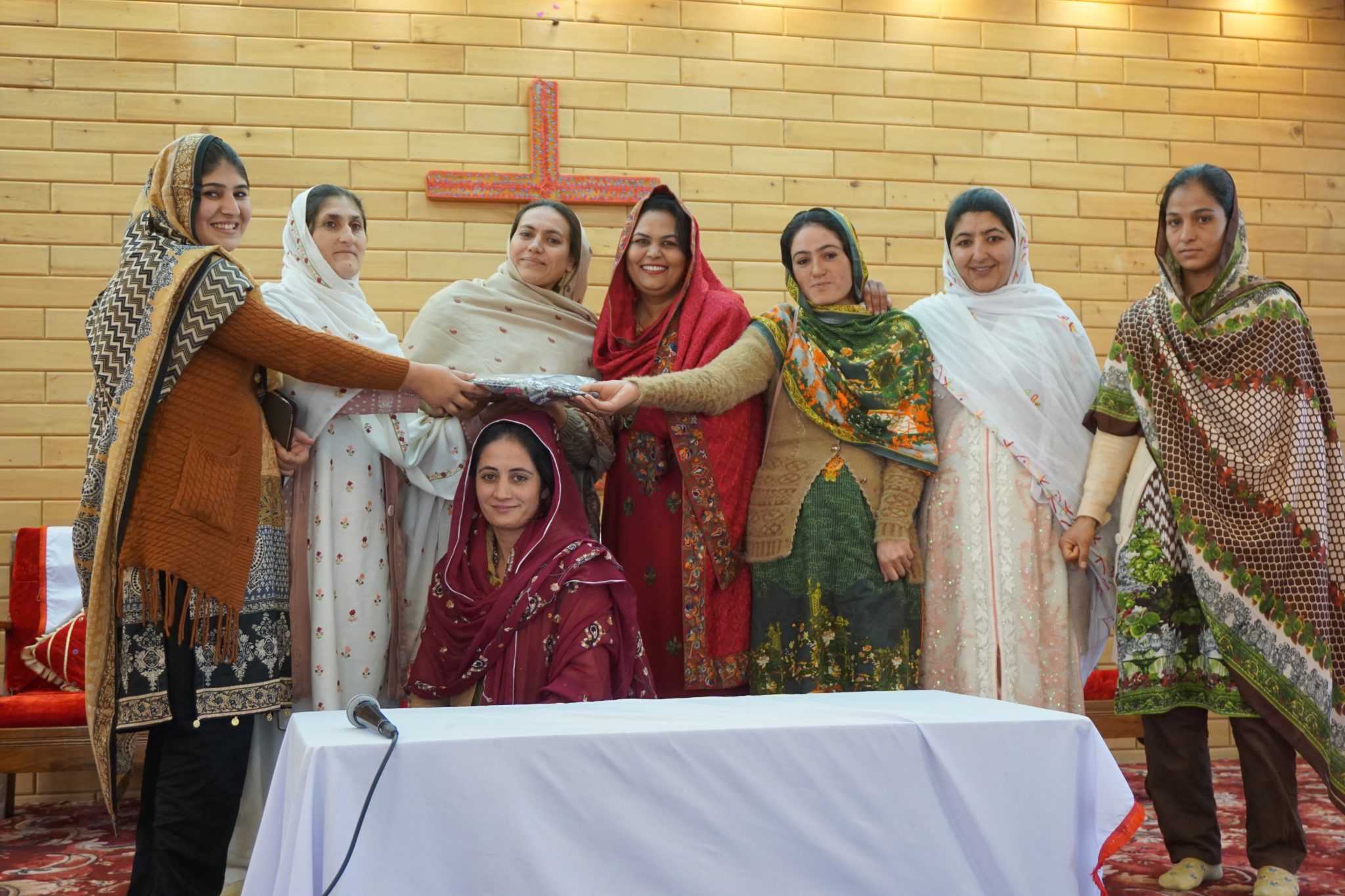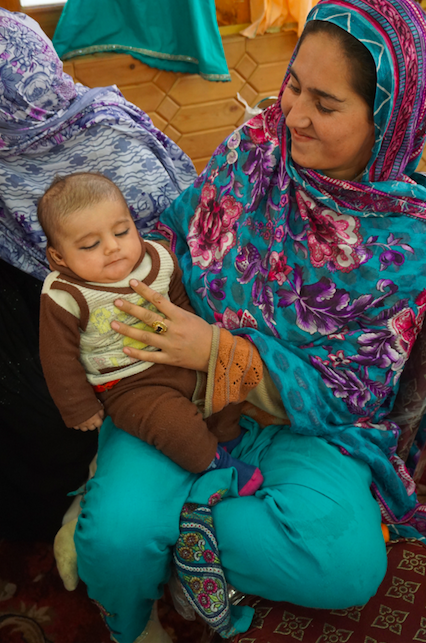 Farzana  from Damas Mushkol – works with Gujjers (2018) I was so curious and excited to learn new skills and now
to teach my community the new ideas and stitching that I learned at the WVTC. I received the best ethics lessons from my Shining Light teachers, the most important qulaity being honest and integrity, and how to treat others.  The conditions at the center are so great, it is like being at home, like are their family, their daughters. I know I will share all that I have learned and demonstrate for my people the new practical skills. So come! Come and learn and be empowered! I so want the women of Pakistan to receive education, literacy, to be empowered because as women we have not been well educated.  I now know my own worth and value to society."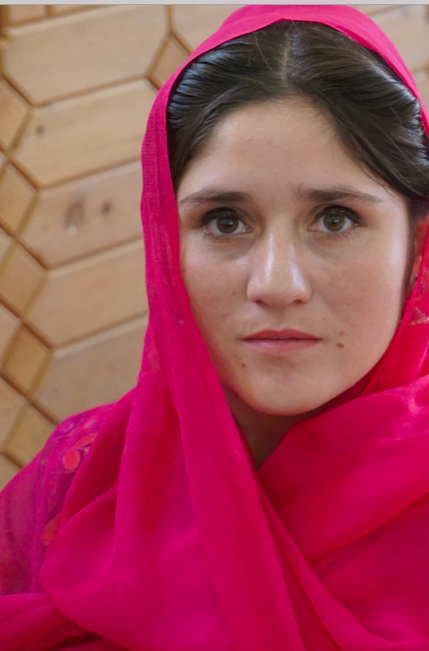 Samina from a Gujjar community- Sunni young woman who owns her own ladies shop (2018) God has brought me to the WVTC to help me grow. I want to tell other ladies to not waste their time.  Time is precious and it's time to come out in society. I am very thankful to Shining Light for providing such a great opportunity and give thanks from the bottom of my heart. My whole family was in denial, that education and training was not for girls…my father was not happy about sending me to Shining Light for training, but now he is so happy! He has seen the change in my life because of Shining Light. He said to me, 'You have a unique courage and strength for life!' I am so happy too.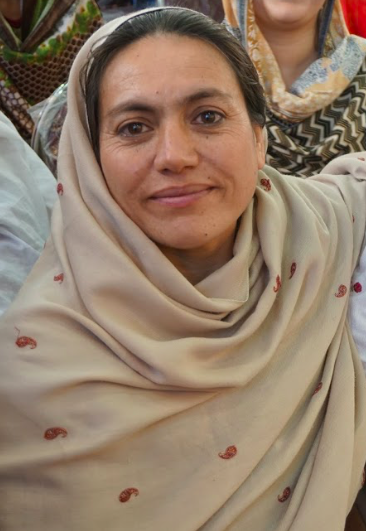 Shabnam Bibi, Village – Gorpus Molaabad (2018) I have five children. 4 children are students and my eldestdaughter is a graduate and a teacher at the Shining Light school in Gumsing. I have a small business selling clothes. Through the Votech training I have learned new techniques and new designs. My dream is to teach other women and be a role model for my village. I believe and trust in God that this partnership with Shining Light will provide ongoing support to my community. We can face challenges and keep growing!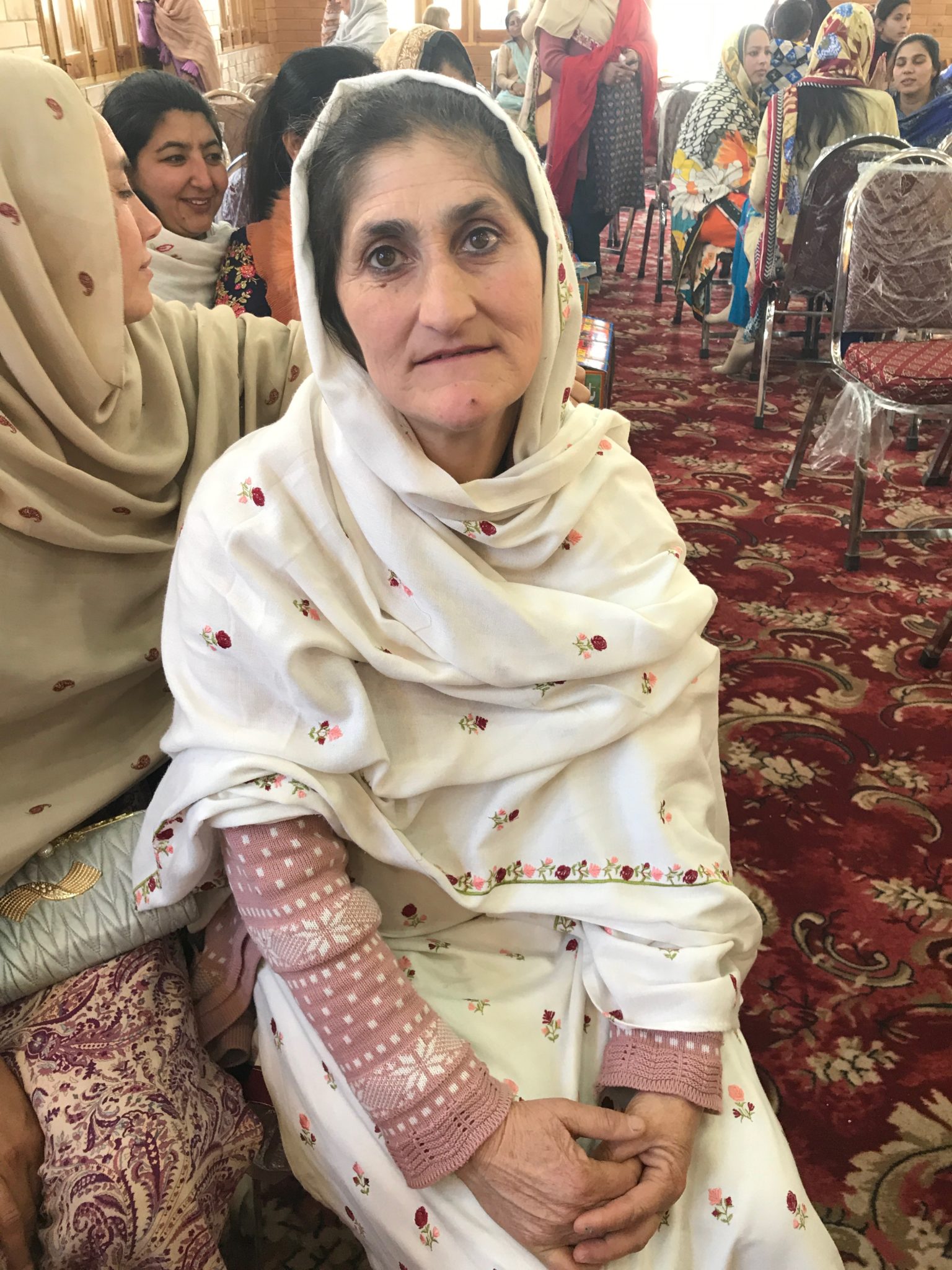 Ira Shabbir Ahmed- community member in attendance (2018) Today I was invited to visit the WVTC graduation as a guest. I was not sure I wanted to come as I thought it would be boring but I knew I could leave early. But it was so fun and exciting! Never have I experienced such a wonderful program! I have been inspired by the stories and glowing faces of the women graduating andhow they have come out from their homes to learn for the first time. I hope that I can partner with Shining Lights' Women's Vocational Training Center by sharing the resources I have so I can be a part of seeing more ladies given this wonderful opportunity.I want to be a role model, to contribute something to my society. Now I plan to take this same training so I too can empower other women.